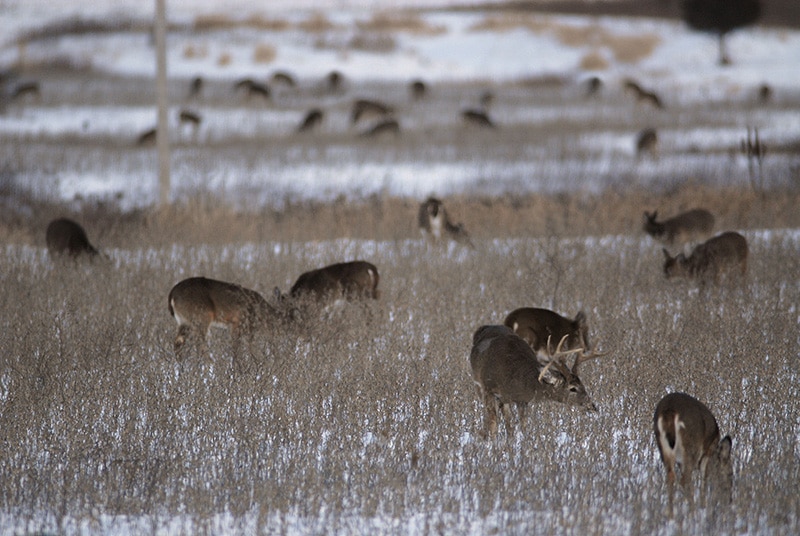 The National Deer Association (NDA) is encouraging Kansas members to engage on two deer hunting bills currently in the Kansas House of Representatives: House Bills 2331 and 2336.
House Bill 2331 (HB 2331) establishes a system to approve and administer the transfer of regular landowner or tenant hunt-on-your-own-land big game permits from the original recipient of the permit to a nonresident of the state of Kansas solely for the purpose of hunting white-tailed deer. Similar programs have been implemented in Kansas in the recent past, and they have always been met with challenges and concerns.
The Kansas Department of Wildlife, Parks and Tourism (KDWPT) should be responsible for issuing white-tailed deer permits in the state – not private landowners. This idea is consistent with the North American Model of Conservation, where wildlife is held in trust for the public and not owned or managed by private landowners. Please consider joining NDA in opposing HB 2331. CLICK HERE to ask your lawmakers to oppose the bill.
House Bill 2336 (HB 2336) makes it unlawful for any person to take or attempt to take a wildlife simulated device that is being used by a law enforcement officer for the purpose of enforcing wildlife laws. The bill also establishes that the penalty for taking or attempting to take a wildlife simulated device shall be the same as prescribed for the unlawful taking of the actual wildlife being simulated.
Law enforcement officers sometimes utilize robotic decoys to catch would-be poachers. HB 2336 ensures that poachers who shoot at these decoys can be penalized as if they were shooting a live animal. Poachers cast all legal hunters in a negative light, and the punishment should fit the crime. HB 2336 provides a more robust tool for law enforcement offers to utilize to catch and penalize poachers. Please join NDA in supporting HB 2336. CLICK HERE to ask your lawmakers to vote YEA on the bill.