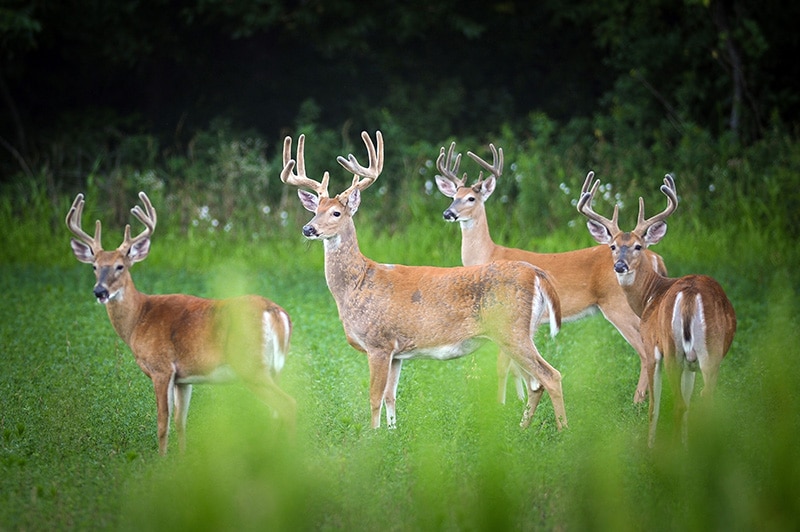 Minnesota Senate File 1305 (SF 1305), and companion House File 1555 (HF 1555), would prohibit the Minnesota Board of Animal Health (BAH) from designating or continuing a disease management or endemic zone for chronic wasting disease (CWD) unless CWD is found on a specific property where a cervid farm is located. The bills would also establish that disease management or endemic zones must be limited to that CWD positive property and do not extend to other noncontiguous property owned by the same person or entity.
In late 2020, the BAH expanded the endemic area for CWD in the state based on information from the Minnesota Department of Natural Resources (DNR) on CWD positive wild deer harvested or found dead during the 2020 fall hunting season. From this data, the Board establishes the endemic area boundary 15 miles around all confirmed cases of CWD in the wild.
The designation of this area impacts farmed cervid herds found within the zone. Farmed cervids in these herds are restricted from moving to other areas of the state until the producer can demonstrate the herd is maintained in such a way to prevent commingling of farmed and wild deer. Additionally, if more CWD positive free-ranging deer are found in subsequent surveillance of the wild herd, the endemic area may need to expand, and BAH can designate a larger geographic area of the state, if necessary, to prevent the spread of CWD.
The National Deer Association (NDA) outlines deer diseases as a critical focus area and slowing the spread of CWD is of primary concern. CWD is one of the largest threats to wildlife conservation that we have encountered over the last century. As many states have learned, preventing the spread of this always-fatal disease is a daunting task and early detection and rapid response once the disease is found is critical for long-term management. SF 1305 and HF 1555 would wholly hinder BAH's and DNR's ability to slow the spread of CWD in Minnesota through the appropriate establishment and expansion of disease management or endemic zones.
Please consider joining NDA in opposing these egregiously bad bills. They're bad for CWD management, wild deer and Minnesota hunters. CLICK HERE to ask your lawmakers to oppose SF 1305 and HF 1555.