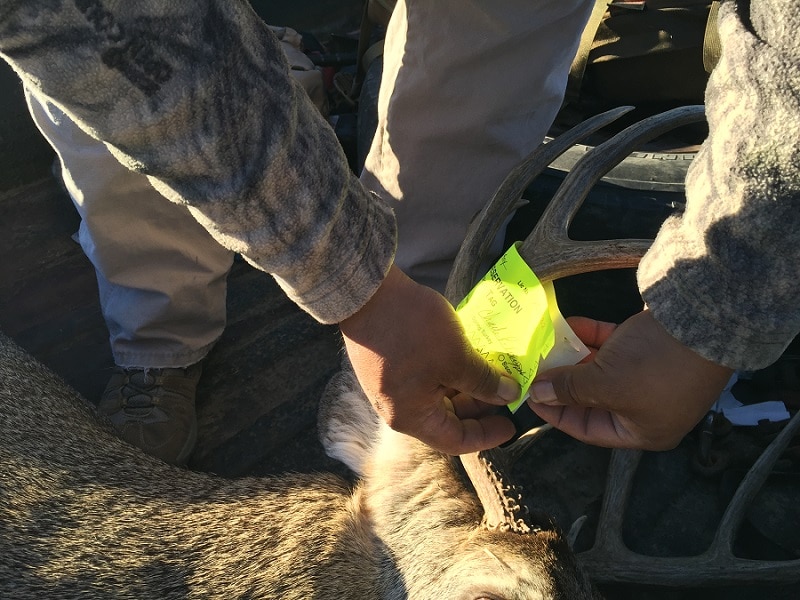 Montana House Bill 108 (HB 108), introduced by Representative Denley Loge (R – HD14), would revise trespass laws regarding permission for hunting in Montana. The bill requires a person to first obtain permission of the landowner, the lessee, or their agents before hunting or attempting to hunt furbearers, game animals, migratory game birds, nongame wildlife, predatory animals, upland game birds, or wolves on private property.
The bill also increases penalties for those persons hunting or attempting to hunt on private property without first obtaining permission. Specifically, HB 108 increases the maximum fine for violations from $135 to $500 and creates a minimum fine of $135. The bill also imposes a mandatory 12-month-minimum forfeiture of any current hunting, fishing, or trapping license issued by the state of Montana and the privilege to hunt, fish, or trap in the state or to use state lands.
The National Deer Association (NDA) supports increased penalties for trespassing, and trespassing by those participating in hunting casts all legal hunters in a negative light. HB 108's increased fine and mandatory license revocation should serve as both a deterrent and reminder that trespassing to hunt has no place among our ranks.
Join NDA in supporting HB 108. Revised trespass laws with stiffer penalties will benefit all Montanans and will especially benefit law-abiding Montana hunters. CLICK HERE to ask your Senators and Representatives to vote YEA on HB 108.