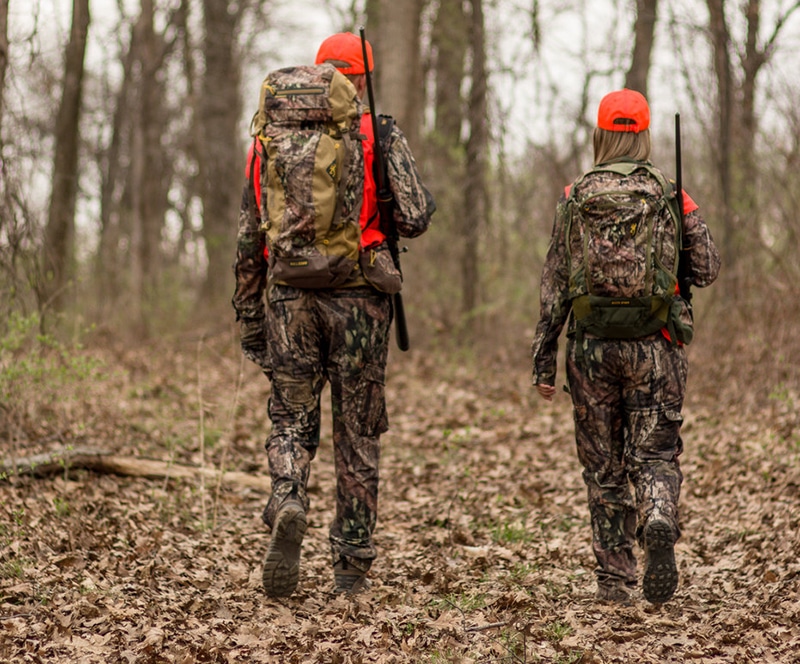 The National Deer Association (NDA) has been advocating through the beginning months of 2021 for expanded hunting provisions found in New York's Fiscal Year (FY) 2021-2022 Budget. Among those provisions was a proposal to allow junior hunters ages 12-13 to hunt big game with a rifle or shotgun when under the supervision of a parent, guardian, or mentor.
Recently, Governor Andrew Cuomo signed the budget for FY 21-22 into law. Included in this legislation, Environmental Conservation Law Section 11-0935 (ECL 11-0935), is a deer hunting pilot program that would allow a hunting license holder who is 12 or 13 years of age to hunt deer with a crossbow, rifle, shotgun or muzzleloader if certain conditions are met. First, the youth hunter must be accompanied by a parent, legal guardian or designated mentor who is at least 21 years of age, has had at least three years' experience in hunting deer and who holds a hunting license.  The parent, guardian or mentor must maintain physical control over the youth hunter at all times while hunting, and both the parent, guardian or mentor and the youth hunter must remain at ground level at all times. Second, both individuals must display either a minimum of 250 square inches of fluorescent orange or pink worn above the waist and visible from all directions, or a solid fluorescent hat or cap visible from all directions.
Additionally, the deer hunting pilot program will only take effect in eligible areas. Eligible areas will include counties that pass a local law authorizing participation in the pilot program and have notified the Department of Environmental Conservation (DEC) of such participation. Bronx, Kings, Nassau, New York, Queens, Richmond, Suffolk, and Westchester Counties are not eligible to participate in the program.
While the deer hunting pilot program does not expand youth hunting opportunities in New York to the extent that NDA and our members have advocated for, the program is a significant step in the right direction. For the first time, hunters 12 and 13 years of age will be able to hunt deer in New York, and that's a big deal. Still, counties need to pass local laws that allow participation in the deer hunting pilot program within each county. Further, the provision is temporary and will remain in effect through 2023.
TAKE ACTION
We need your help! Please use this pre-written letter to contact your county representatives and urge them to opt-in to the youth deer hunting pilot program. A list of county contacts can be viewed here. We are fulfilling our promise (after the merger) to become a unified group that advocates on issues surrounding deer and deer hunting, but our true strength will be based on your involvement and letting your voice be heard.