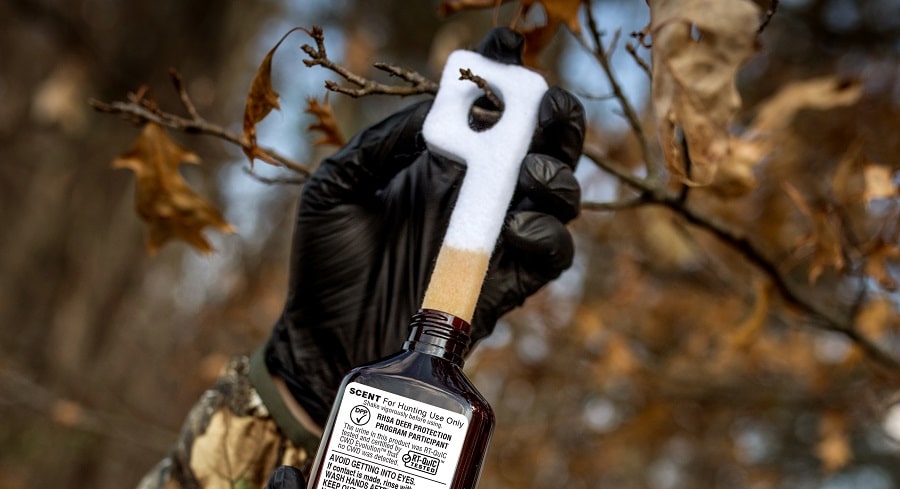 North Carolina Senate Bill 66 (S 66) would make it unlawful to use any excretion collected from a cervid, including feces, urine, blood, gland oil, or other bodily fluid, for the purposes of taking or attempting to take, attracting, or scouting wildlife unless the excretion meets certain requirements.
Specifically, deer excretion lures would have to be determined to be free of chronic wasting disease (CWD) prions based on testing by an independent laboratory for the presence of CWD prions using the Real Time Quaking Induced Conversion assay (RT-QuIC) or another commercially available testing method that the North Carolina Wildlife Resources Commission determines is effective for the detection of CWD prions.
Excretion lures would also have to come from collection facilities participating in a deer protection program that includes all the following protocols:
Complies with a federal or federally-approved CWD herd certification program and any federal CWD protocols and record requirements.
Does not allow importation of live cervids, except in cases of catastrophic loss or herd replenishment.
Requires that all cervids exported from the facility be tested for CWD upon death, with the results reported to the facility.
Is inspected annually by an accredited veterinarian, including inspection of the herd and relevant records.
Maintains a fence at least 8 feet high around the facility and, if the facility is located within 30 miles of a confirmed positive occurrence of CWD, is double-fenced to prevent direct contact between captive and wild cervids.
Finally, the packaging for the excretion must include language indicating that (i) the product has been tested with RT-QuIC or another test method meeting statutory requirements and (ii) the excretion is sourced from a facility complying with a deer protection program.
The National Deer Association (NDA) does not oppose state-mandated bans on the use of natural deer urine-based lures. In areas where natural deer urine has not been banned, we have encouraged hunters to only buy products from manufacturers following protocols and requirements similar to those found in S 66. According to current research, the risk of spreading CWD to new areas through use of natural urine-based lures is extremely low, but it is not zero.  The accumulation of infectious materials is much higher in muscle tissue and organs than urine, so in NDA's view, it is far more important at this time for all hunters and wildlife agencies to focus on stopping the two most risky activities: 1) all transportation of live deer and elk, and 2) transportation of infected deer carcasses out of CWD zones. Still, stronger protocols and requirements for deer excretion lures could be helpful in slowing CWD spread at both ends of the supply chain.
Please consider joining NDA in supporting S 66. In the fight against CWD, every helpful measure must be considered. New technologies make the provisions in S 66 more easily attainable, and hunters still have the option to use synthetic urine and excretion products. CLICK HERE to urge your lawmakers to vote YEA on S 66.