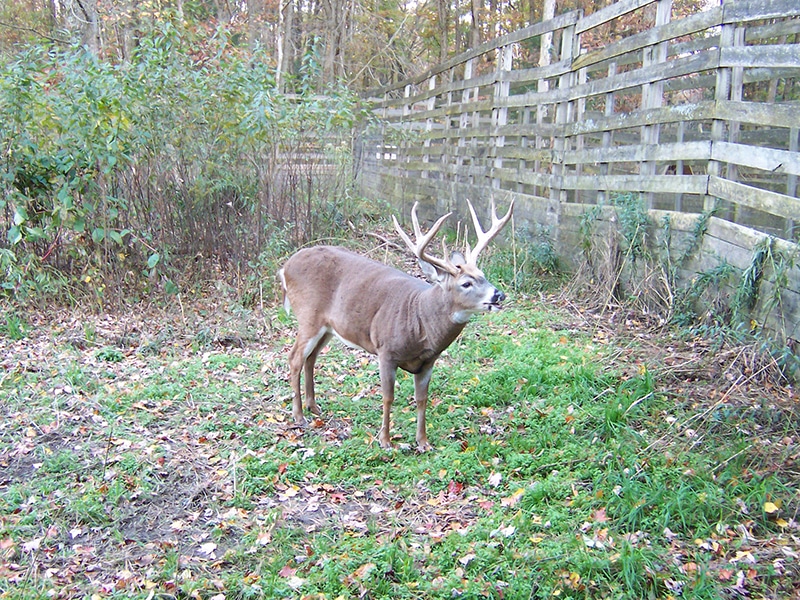 The Texas Parks and Wildlife Department (TPWD) recently proposed rules governing chronic wasting disease (CWD) management that would impose new testing requirements for deer breeding facilities and incorporate the provisions of an emergency rule adopted on June 22, 2021. The National Deer Association (NDA) sent a letter of support for the proposals that impose new testing requirements for deer breeding facilities and incorporate the provisions of emergency rule 46 TexReg 3991 in response to multiple detections of CWD earlier this year in deer breeding facilities.
TAKE ACTION
TPWD is accepting public comments on the proposal through November 5, 2021. Comments on the proposed rule may be submitted via mail to Mitch Lockwood, Texas Parks and Wildlife Department, 4200 Smith School Road, Austin, Texas 78744; (830) 792-9677, via email or via the department website.
MORE INFO
The intent of the proposed rules is to reduce the probability of CWD being spread from facilities where it does or might exist and to increase the probability of detecting and containing CWD where it does exist. After careful review, the NDA is confident that the intent of the proposed rules will be realized via a number of provisions. The NDA outlines deer diseases as a critical focus area and slowing the spread of CWD is of primary concern. CWD is one of the largest threats to wildlife conservation that we have encountered over the last century.
Undoubtedly, the deer hunting tradition and industry in Texas has deep and widespread roots. Nationwide, about 80% of hunters pursue deer, and research has shown that CWD prevalence discourages hunter participation, ultimately threatening our deer hunting traditions and the Pittman-Robertson model of conservation funding. Now is the time to use all resources at the disposal of the TPWD to work with hunters, landowners and captive cervid facility operators to curb the troubling and rapidly-expanding spread of CWD in Texas.
The NDA appreciates TPWD's proactive and aggressive approach to managing CWD, including the proposed rules that will establish a more rigorous testing protocol than was previously required within certain deer breeding facilities and at release sites. These actions should minimize disease risk to the state's wild deer. The proposed rules also continue the existing extensive cooperation between the TPWD and the Texas Animal Health Commission and include the interests and involvement of various stakeholder groups.