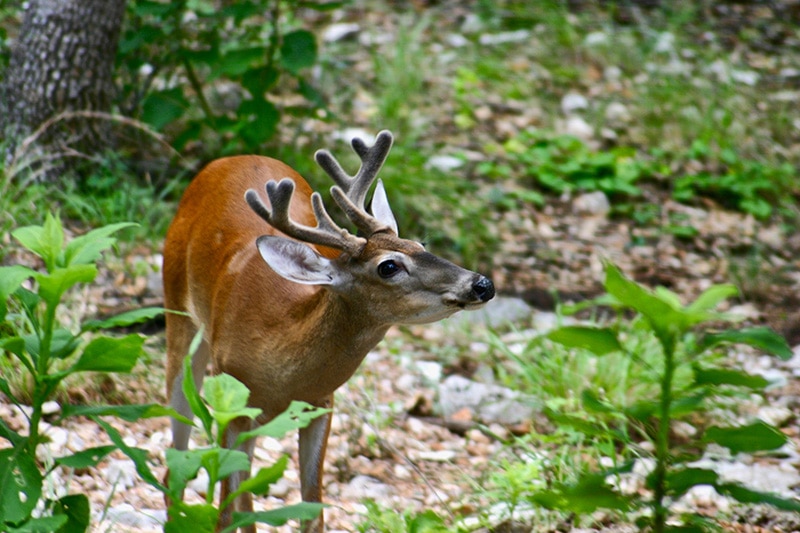 The United States Forest Service (USFS) recently announced a revised proposal to ensure the long-term sustainability of the Foothills Landscape of the Chattahoochee National Forest. Known as the Foothills Landscape Project (FLP), the purpose of the project is to maintain or restore biologic integrity, connectivity, resilience, and soil and water quality on the 157,625 acres of the Foothills Landscape. This landscape stretches across the Chattahoochee National Forest and marks the area where the mountains are visibly reduced to foothills. It includes a portion of the Cohutta Wildlife Management Area (WMA) and Dawson, Fannin, Gilmer, Habersham, Lumpkin, Murray, Rabun and White Counties.
The FLP is designed to maintain and improve watershed and ecological conditions by addressing the need to improve biologic integrity, increase the ecosystem's resilience to disturbance, restore connectivity, and support high water quality and soil productivity. Specifically, the Forest Service is seeking to enhance and provide quality habitat for rare and declining species, as well as desired game and non-game species; to reduce hazardous fuel loading across the landscape to diminish damaging wildfires; to improve soil and water quality; to provide sustainable recreation and access opportunities; and to awaken and strengthen a connection to these lands for all people.
The National Deer Association (NDA) is dedicated to ensuring the future of wild deer, wildlife habitat and hunting. The USFS FLP project advances the future of all three by enhancing and providing quality habitat for game and non-game species, reducing wildfire fuel across the landscape and increasing access opportunities to connect all types of people to the land. We applaud the Forest Service's diligent and thoughtful work in drafting a proposal that greatly improves wildlife habitat in the Foothills Landscape. Further, we support the Forest Service's inclusion of hunters and other stakeholders in the forest management process.
TAKE ACTION
The proposal is currently open for public comment. Please consider joining the NDA in providing comments in support of the Foothills Landscape Project. Comments will be accepted online until August 13, 2021. If you have specific questions about the FLP, contact USFS team leader Stephanie Israel at sm.fs.foothills@usda.gov or (770)297-3095.