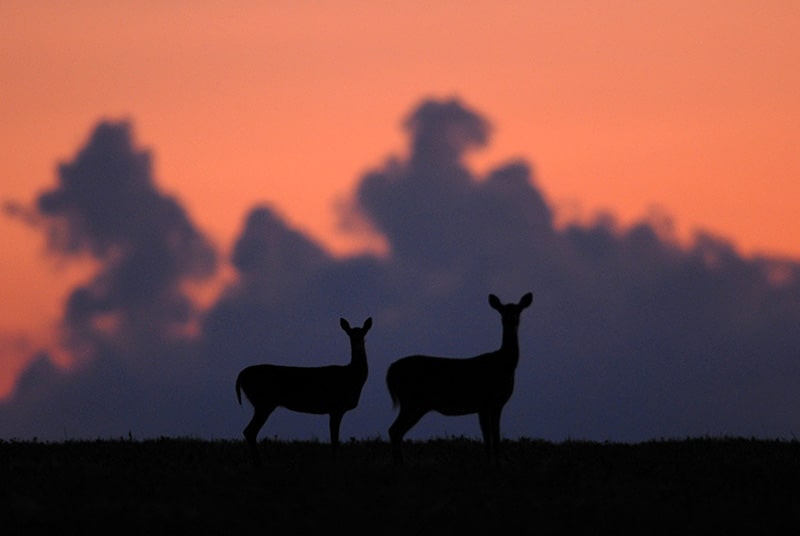 The Arkansas Game and Fish Commission (AGFC) will be hosting a series of public meetings in the northeast part of the state to discuss chronic wasting disease (CWD) and its status in the neighboring states of Missouri and Tennessee.
The public meetings are scheduled for 6-8 p.m. Aug. 10 at the A.L. Hutson Memorial Center, 1765 U.S. Highway 62/412 in Highland; 6-8 p.m. Aug. 24 at Osceola City Hall, 303 W. Hale Ave., in Osceola; and Sept. 4 at the Newton County Courthouse during Jasper's annual elk festival, from 2-4 p.m. in the district courtroom, 100 E. Court St. Everyone is welcome to attend the meetings and ask questions.
AGFC has invited staff from the Missouri Department of Conservation (MDC) and the Tennessee Wildlife Resources Agency (TWRA) to present CWD status updates in their respective states to give audiences an awareness of the disease status near Arkansas's borders. The agency is hoping this information and additional discussion from its staff will help private landowners and deer hunters understand the critical role they play in helping manage the disease.
One of the National Deer Association's (NDA) critical focus areas is deer diseases, and CWD more specifically. Certainly, CWD presents a serious threat to the future of all deer species and deer hunting traditions. We encourage members and supporters in Arkansas to attend an upcoming AGFC CWD public meeting to learn more about the disease and what hunters can do to help slow its spread.