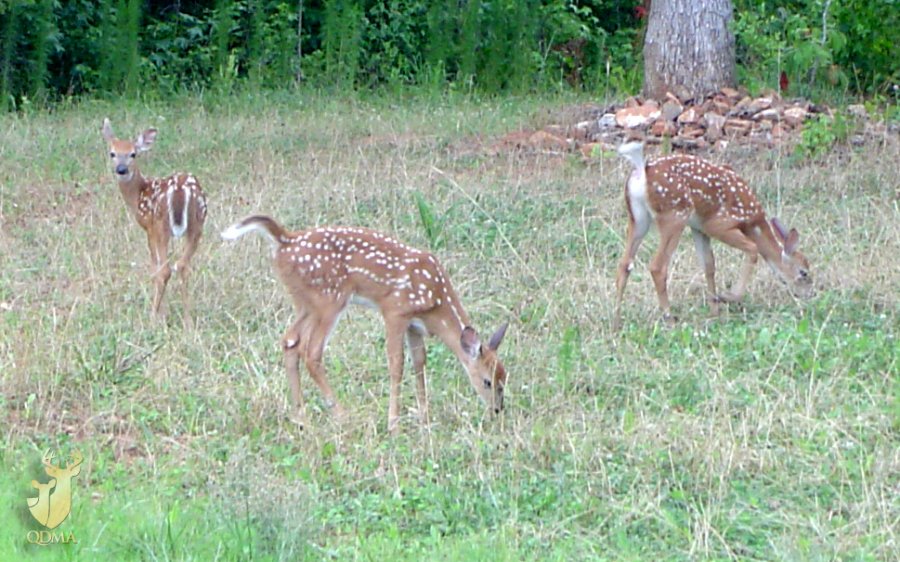 Have you ever sighted a doe with triplet fawns? Triplets can be a sign of a very healthy deer population. The triplets in the photo above were photographed at QDMA's National Office in 2006.
Twins are the norm in most populations, but as many as 15 to 20 percent of does will bear triplets when deer numbers are in balance with high-quality habitat. This is why the average doe in a healthy population can produce more fawns than the average doe in an unhealthy population. It's also why you should keep a close eye on deer density after making improvements to habitat quality, and adjust your doe-harvest goals if needed.
Did you know that twin and triplet fawns were not necessarily sired by a single buck? Research has shown that 20 to 25 percent of twin fawn sets were sired by two different bucks. Recently, the first case of "multiple paternity" in a set of triplets – meaning three different sires – was documented by researchers at Auburn University in Alabama.