Follow Kip on Instagram.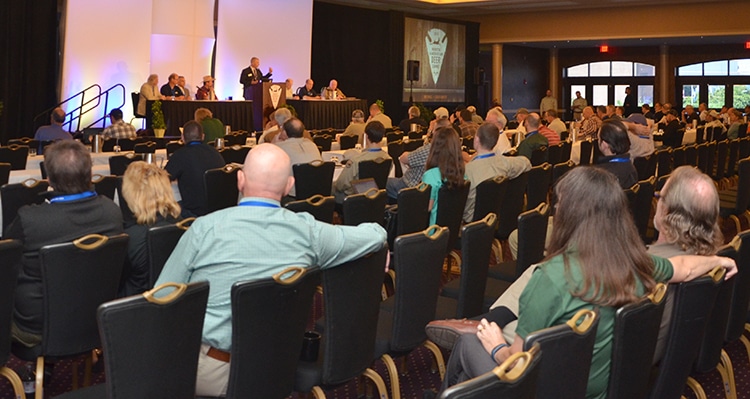 Wildlife is a public-trust resource. That means wildlife belongs to the public, and its management is entrusted to our state and federal wildlife agencies, which are required to manage using scientific principles and the best available data. Given this, is it safe to assume our wildlife professionals have the final say on wildlife management? In reality, the answer is "not usually." Hunting laws are created through a public process in which everyone can provide their views, including hunters, non-hunters, wildlife agency staff and legislators. I've been a wildlife researcher or biologist for 25 years, and early in my career, the average wildlife professional carried more authority in decision-making than they did a decade ago, and far more than they do today. The vast majority of this decision-making authority has been usurped by legislators.
In some cases, legislators simply influence management decisions, either positively or negatively. In others, they completely command management decisions. In some instances they implement their own regulations and may also put a gag order on our wildlife professionals. This last scenario effectively prohibits agency staff from completing their entrusted duties of managing wildlife for the citizens of their state or even providing information or advice to their constituents.
Don't believe this can happen? Unfortunately, these are all real-life examples I have personally witnessed either as a wildlife biologist for a state wildlife agency or with QDMA while fighting for science-based wildlife management. It has become increasingly common over the past decade for me to receive calls for help from state agency wildlife biologists. Often these calls are after hours from their personal phones because they've been told to "stand down" on a particular issue, proposal, or legislative bill. These directives are typically politically based and flow from elected officials to the state wildlife agency's director and eventually to the deer biologist.
How has this happened? There are two main ways.
First, some legislators have a genuine personal interest in wildlife matters and want to get involved. Wildlife agencies usually respond with information, and the result is often a good working relationship. When legislators recognize the agency's entrusted duties and professional training, these instances often enhance wildlife policy and programs. When legislators, state wildlife agencies and hunters enjoy a good working relationship, productivity and progressive deer management programs are the results – a scenario that was much more common in the past. When legislators refuse to allow agencies to perform their duties, or the agencies refuse to engage hunters, this system breaks down.
A more serious issue arises when legislators get involved in response to their constituents' assertions that the state wildlife agency refuses to hear or engage them in the decision-making process. If the state wildlife agency doesn't effectively listen to or engage their hunters, and hunters accept this, hunting and wildlife programs suffer. When an agency doesn't listen to or engage their hunters, and hunters go instead to their legislators, things can really go awry. Legislative involvement in such cases typically includes bills that by-pass the agency or supersede its management authority. Such efforts may have good intentions, but what may appeal to one segment of hunters in the short-term typically bites the majority of hunters in the butt in the long-term.
Hunters need their state wildlife agency, and the agency needs hunters. It's not good when hunters circumvent their agency, nor is it good when agencies don't listen to their hunters.
Effective management of wildlife populations on a large scale is a complex process. Numerous variables impact population growth, productivity, and the harvestable surplus. While it can be relatively easy to manage these at the property scale for a landowner using his/her knowledge and personal goals, it's much different managing for the entire list of wildlife species at a statewide scale for all citizens and their wide-ranging views. It typically takes trained professionals to fully assess the suite of variables and implement a harvest program that ensures the health and sustainability of the wildlife population(s). Barely a fraction of our legislators are trained wildlife professionals, so when they disregard the input of agency staff, their policies often produce unintended results. When your truck needs to be repaired, you take it to a trained mechanic, not your legislator. When your tooth needs to be pulled, you go to a trained dentist, not your legislator. Likewise, your state's deer herd should be managed by a trained team of biologists, not your legislators.
This does not mean that legislators should never be involved. Many legislators get involved due to a poor relationship between the wildlife agency and hunters. In these cases, legislative involvement can often help increase cooperation between hunters and state wildlife agencies. On some occasions, legislative "encouragement" has even been necessary to forge this cooperation. State bureaucracies can be slow-moving trains, and legislative help can often get them down the tracks a bit faster.
In the end, hunters need their state wildlife agency, and the agency needs hunters. It's not good when hunters circumvent their agency, nor is it good when agencies don't listen to their hunters. Legislators can ensure the agency is listening and also ensure hunters realize agencies are in charge of wildlife programs. Also, when hunters and agencies have good relationships, together they can fight or prevent misguided wildlife legislation. The productivity of this dynamic directly relates to the success of a state's deer management program.
Here's my advice to hunters.
First, develop a good working relationship with your local wildlife biologist and your state's Deer Project Leader. All communication starts best at the local level. I fully realize not all agency biologists will share your deer management views, but you should still strive to develop a good relationship. (You'll find contact information for your state's Deer Project Leader in our 2017 Whitetail Report).
Next, engage your state wildlife agency. Provide comments (verbal or written) to agency proposals, share information with them, and make absolutely sure to report your harvest annually. Encourage all of your hunting buddies to do the same.
Feel free at any point to communicate with your legislators, but encourage them to be involved in a productive manner. Rather than taking direct wildlife management action that may or may not have scientific justification, they could sponsor or support policies to enhance the agency's efforts. An example of a policy item that would help could be a bill to provide adequate funding to the agency or encourage engagement with hunters.
Authority can be a wonderful thing. Combine it with knowledge and passion and the trio can move mountains – literally. With regard to managing deer, I firmly believe the working relationship between hunters and most state wildlife agencies is stronger today than at any point during the past 25 years, and it's likely that some of those improved relationships are a result of political involvement. If so, that may be the silver lining to the increased politicization of wildlife. Hopefully improved hunter-state agency relations can put the science firmly back into our wildlife programs and allow legislators to help steer the ship rather than taking over the helm.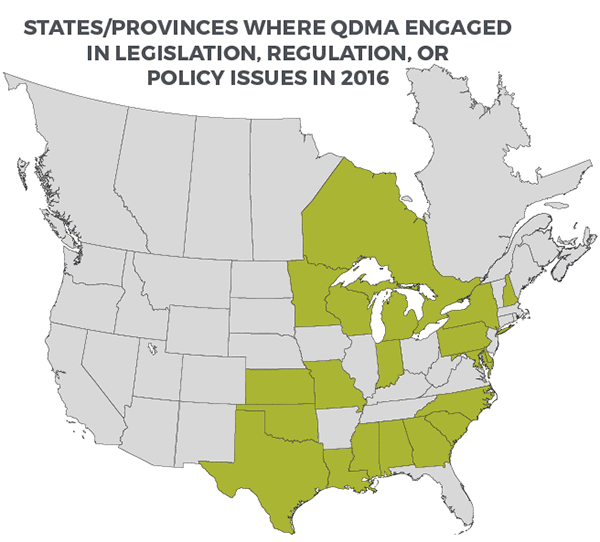 Editor's Note: QDMA annually works to support and promote sound deer management in public policy. To alert QDMA to deer-related initiatives in your state, or to learn our stance on a deer issue, contact Kip Adams, QDMA Director of Education & Outreach. Please support our efforts to promote wise deer policy by becoming a QDMA member today!