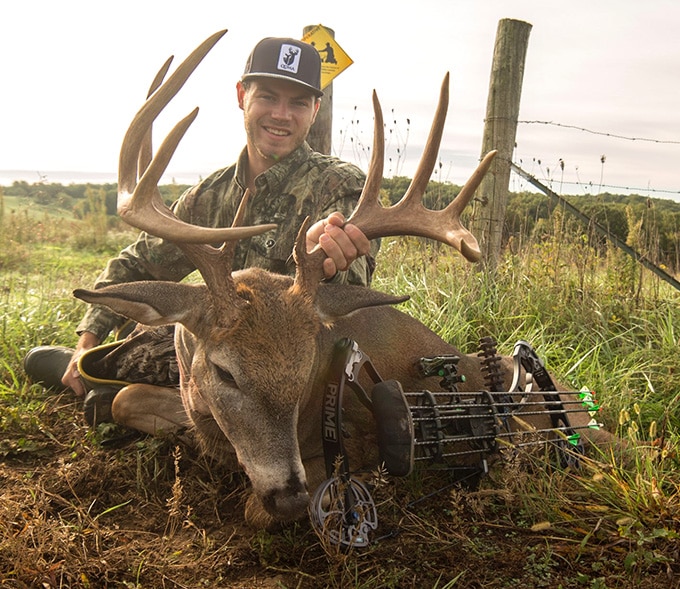 It took awhile for all of the data to finally arrive, and when it did, it confirmed that 2017-18 was a historic deer season. That season officially ended in early 2018, and state wildlife agencies crunched harvest data during the following months. Many states use national survey companies to assist with their efforts, and all had their data ready to share with us for our annual Whitetail Report by September 2018. However, the Alabama Department of Conservation and Natural Resources recognized an error in their harvest estimate, and it took a "back and forth" with their survey company through February 2019 to correct it. Now that all of the data is in, it's possible to label the 2017-18 deer season as one of the most significant in the past two decades.
"We need to refocus some of our efforts on antlerless deer or we will lose the gains we've accomplished over the past two decades."
Let me explain. The first deer season in modern history where hunters shot more antlerless deer than antlered bucks was 1999. This was during the rise of the Quality Deer Management (QDM) movement, and that season kicked off a trend in which antlerless harvest greatly outpaced that of antlered bucks for several seasons. However, during the past decade the antlerless harvest has dramatically declined again. Some of this was purposeful as aggressive antlerless harvests helped many states balance their deer herds with what the habitat could support, so reduced antlerless harvests were prescribed. This era paired with increasing predator populations and declining fawn recruitment rates, loss of habitat, and two 100-year hemorrhagic disease outbreaks within a five-year span (2007 and 2012). These factors, combined with a growing hunter apathy toward shooting antlerless deer, resulted in a 20 percent reduction in antlerless harvest from 2007 to 2017.
The 2017 season was historic because it was the first time since 1998 that hunters shot more antlered bucks than antlerless deer. This graph shows the trend in these two numbers over recent history.
During this historic deer season, six of 13 states in the Midwest, eight of 13 in the Northeast, and seven of 11 in the Southeast (21 of 37 states in total) shot more antlered bucks than antlerless deer. These states are home to approximately 97 percent of whitetails and 97 percent of hunters in the United States and have the best long-term harvest data on whitetails. Some states such as Maine, New Hampshire and Vermont can have successful deer management programs by shooting more bucks, but that's not true for the majority of states. It's not that hunters don't want to shoot deer: The 2017-18 buck harvest was 2,964,082, and that's the highest total since QDMA began monitoring the national harvests in 2001 (this does not include a handful of western states that have whitetails but for which historical harvest data was unavailable). This figure is just 10,000 deer more than the estimated antlerless harvest of 2,954,629. What makes this even more interesting is from 2010 to 2016 the average buck bag limit in all states dropped from three to just over two bucks.
Review state-by-state deer data from 2017-18 in QDMA's most recent Whitetail Report.
The most basic tenet of QDM is to balance the deer herd with the habitat by shooting the appropriate number of antlerless deer annually. We need to get back to basics with this in several states. This is especially true as chronic wasting disease (CWD) continues to spread. In most cases hunters are asked to shoot additional deer around new CWD focal areas. However, only 41 percent of hunters shoot a deer annually, and a mere 15 percent shoot more than one deer annually so our increasing buck harvest is occurring at a time of reduced hunter numbers, lowered buck bag limits, and declining hunter success rates. This clearly shows the current focus is on bucks while it's trending away from antlerless deer.
Not everyone practicing QDM needs to harvest does. If the habitat can support more deer in healthy condition, doe harvest isn't necessary, but this is not the case in many areas of most states. For wise stewardship of our natural resources, to maintain the current high quality of our hunting and buck harvest, and to combat the increasing spread of CWD, we need to refocus some of our efforts on antlerless deer or we will lose the gains we've accomplished over the past two decades.