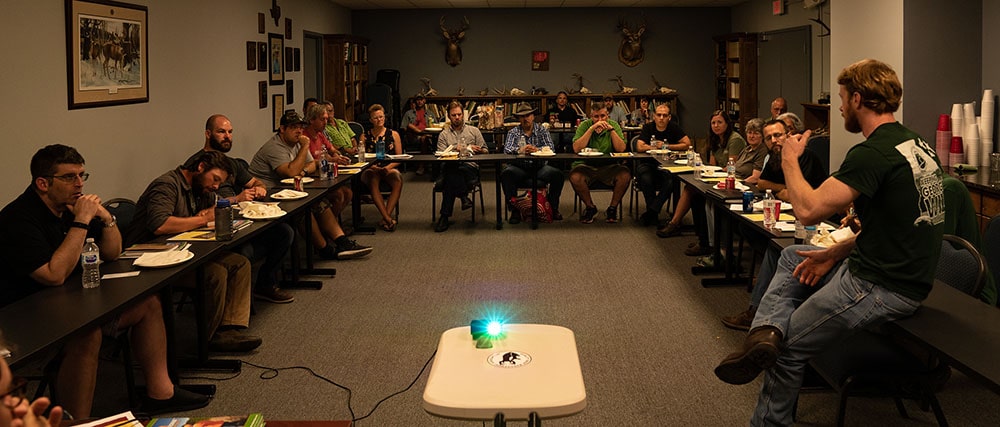 Iowa State University Extension and Outreach recently announced the offering of a new educational program called Chronic Wasting Disease Ambassadors. The "ambassadors" will be trained in the science-based management of CWD, both prevention and testing, and how to educate others within their community. Participants can include hunters and non-hunters, community members and those interested in conservation, in northeast Iowa.
The course will be held three nights in November (Nov. 4, Nov. 11 and Nov. 18), from 6-8 p.m. in Waukon, at the Allamakee Farm Bureau building. Between class sessions, participants will review materials on the science of the disease and effective communication prepared by Iowa State University and Iowa Department of Natural Resources (DNR) professionals. CWD is 100% fatal in deer and has been found in wild deer in at least 10 Iowa counties. This program is an effort to better educate Iowans on how to manage deer and the spread of the disease.
A light meal and refreshments will be served at each class session. Sessions will include instruction on the ecology of the disease, hands-on exercises, sampling for the disease and networking with wildlife biologists in the region. The class will conclude with discussion and resources for the graduates to return to their communities and share.
Registration will be open until Tuesday, November 2. Interested individuals can register online or by contacting course facilitator Adam Janke at 515-294-7429 or ajanke@iastate.edu.