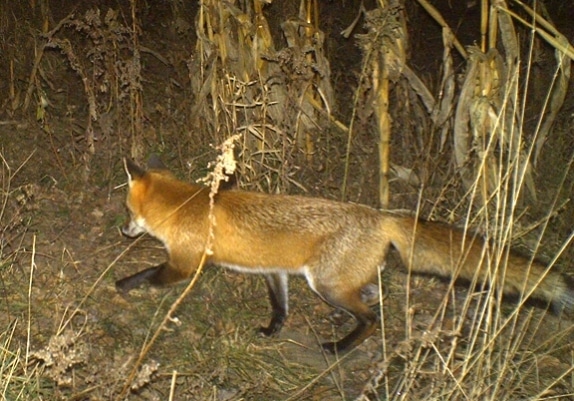 I am a food plotter. In fact, I am a proud food plotter. I enjoy planning, preparing, planting and maintaining my food plots. I like hunting them, hanging trail cameras in them, and observing wildlife use them in and outside of hunting season. I am first and foremost a deer hunter, but I also enjoy hunting turkey, bear, small game, waterfowl and predators, and I have seen animals from all of these categories in my food plots. As a hunter, I am also a steward of our natural resources. I appreciate the presence of and enjoy seeing songbirds, nongame species, reptiles and amphibians. I especially enjoy these as they are often the easiest for my young children to see while afield, and they often do so in our food plots.
I grew up on a dairy farm, and planting food plots is a tie to my agricultural roots. I rarely do anything in a food plot without thinking about my father or grandfather or how much better farmers they were than I am. Fortunately, I also rarely do anything in a food plot without my son or daughter by my side. They remind me of the value of spending time afield with family and friends and of the importance of taking care of the land; this point can't be overstated. Long ago I learned that dirty hands bind a family, that all work for wildlife is worthwhile, and the excitement of a future hunt with my kids over a field they helped plant is priceless.
Do we plant our food plots for porcupines, butterflies or ruffed grouse? No, but I've observed each in our plots and smiled each time because of their presence. For the most part, we plant our food plots with deer in mind. We plant a variety of cool-season annuals, cool-season perennials, and warm-season annuals to provide food for whitetails and numerous other wildlife species for as close to 12 months of the year as possible. We have a pretty long dormant season in northern Pennsylvania, so to provide food year-round we need a lot of corn or brassicas to carry us through the winter. I don't have enough land for food plots or enough expendable cash to plant that much corn or brassicas, so my plots typically run out in January or February. Fortunately, the habitat work we do in our woods carries the lion's share of wildlife needs, and our food plots just supplement those efforts as well as provide places to view and hunt wildlife.

Many non-hunters lack an understanding of the importance food plots can have for wildlife. Unfortunately, many hunters lack this understanding too, and some criticize others for hunting over a plot or sometimes for even planting one. This is sad given the value food plots can have for species ranging from insects to songbirds to bobcats to bears. All of these species can benefit even if the plot was planted by a deer hunter with aspirations of shooting a buck in it.
Some food plotters complain when "unintended" species use their plots. I know I've had some strong words for wayward woodchucks in my soybeans and bears in my corn, but I'm fully aware my land and outdoor experiences are richer for their presence. I think the majority of food plotters understand this too. Looking back over the past few years, some of the coolest sightings in our food plots didn't even involve deer. There was the porcupine eating brassicas that kept my five-year-old son occupied (and quiet) during an archery hunt. There was the ruffed grouse hen with her brood feeding in a clover plot that provided great entertainment one summer evening. There was the bobcat with a rabbit in his mouth in a clover/chicory plot one fall afternoon. There was the golden eagle that soared along the edge of a winter wheat and brassicas plot one winter day. Finally there was the beautiful mature buck my four-year-old daughter and I watched feed in brassicas one November evening for nearly an hour. She pleaded for me to shoot it, but I was unable to do so as I had already filled my buck tag. A member of our camp shot that buck four days later in another food plot, and surprisingly the buck was older than my daughter!
Clearly, as a hunter, I like food plots. I hope it is equally clear to see that I also like food plots as a wildlife steward. A colleague and expert habitat manager summed it up well in a story he shared years ago about a non-hunter who chastised him for shooting a deer in one of his food plots. As a bit of background, my friend has planted literally hundreds (and maybe thousands) of acres of food plots for wildlife in his career. He calmly asked the person if they had a birdfeeder at their house. The person proudly admitted to having one. My friend quickly did the math and showed how their bird feeder would at most provide 100 pounds of feed to a few dozen birds that winter while his food plots would provide literally tons of feed to hundreds of birds in addition to numerous other wildlife species. He ended by saying that given everything he was providing the wildlife that called that land home, it was clearly in his right to shoot that deer.
I couldn't agree more.