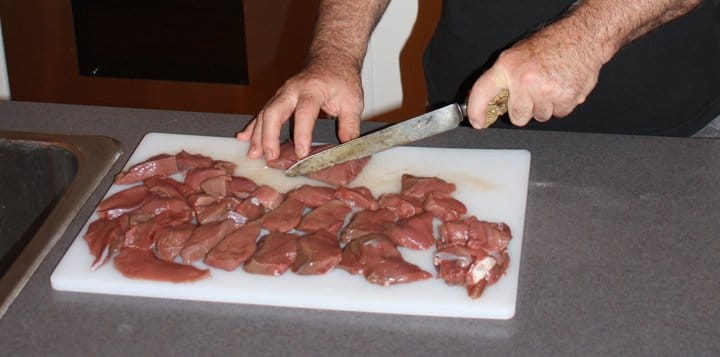 Deer hunters provide venison through donation programs each year and make a substantial contribution to feeding the needy. In 2010, deer hunters from across North America donated over 2.6 million pounds of venison – nearly 10.5 million meals for the less fortunate.
Only two years before, this humanitarian effort was threatened by a movement beginning in Minnesota to remove hunter-donated venison from local soup kitchens due to concerns of contamination from lead fragments from hunter's bullets. The neighboring states of North Dakota and Wisconsin joined in knee-jerk reactions, and tons of venison were sent to local landfills.
In May 2008, the North Dakota Department of Health and the U.S. Centers for Disease Control and Prevention (CDC) responded by conducting a study to measure the risk, if any, of eating wild game harvested with lead bullets. The study involved testing 738 North Dakotans who volunteered to have their blood tested. The CDC report indicated the average lead level of the hunters tested was lower than among average Americans: The mean blood lead level in Americans is less than 3.0 parts per billion, and hunters in the study had a mean of 1.27 – far below 10 parts per billion which the CDC considers to be a level of concern in children.
Personal Study
Having been an above-average consumer of venison for many years, I decided to conduct a personal study. Beginning on January 1, 2010, a red dot was put on my "venison" calendar each time I enjoyed a meal of venison. Here are my results:
Consumed venison on 225 of the 365 days (62 percent of days in 2010)
Consumed venison in 299 meals of a possible 1,095 meals (27 percent of the meals in 2010)
Consumed venison twice per day on 49 days
Consumed venison three times per day on 12 days
If a half pound of venison was consumed per meal, that would total 150 pounds consumed in 2010
A blood test conducted early in January 2011 revealed that my blood lead level was 1.6 parts per billion – well below the CDC's level of concern.
All of my deer were harvested with a high-powered, center-fire rifle. I was careful to clean the wound channel of "damaged" (bloodshot) meat, and I processed all deer after hanging them in a walk-in cooler (38° F) for at least a week. For those who use a venison processor, I recommend that you are emphatic about having the wound channel cleaned by the processor.
Venison is good and good for you. Use a little common sense and caution when preparing your meat for the table and you'll complete the circle of respect by sharing quality venison with family and friends.
QDMA's Recommendations
Venison donation programs are a substantial benefit to society by providing high-protein, low-fat venison to needy families. However, these programs also play a key role in sound deer population management, because hunters attempting to reduce deer densities where necessary often need to harvest more does than their families can consume. Considering the CDC study found no evidence of health concerns related to consumption of venison harvested with lead ammunition, venison donation programs should be continued, and hunters and their families should continue to consume and enjoy venison. QDMA recommends further study to confirm the CDC findings and to highlight methods for harvesting, field-dressing, and processing deer that can reduce lead fragments in venison.
Note: A detailed look at the CDC's 2008 report on the North Dakota study appears in QDMA's 2009 Whitetail Report