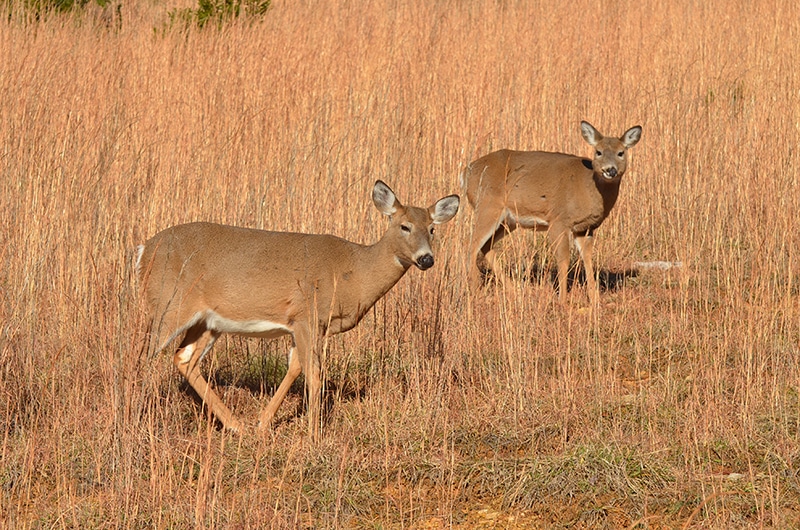 The Minnesota Department of Natural Resources (DNR) is hosting a series of upcoming public meetings to discuss chronic wasting disease (CWD) in the Beltrami County area. Officials from the DNR wildlife health and big game programs, along with partner representatives from the Board of Animal Health (BAH) and the Minnesota Center for Prion Research and Outreach, will present information and answer questions about CWD at each of the meetings.
Interested participants are asked to register and submit questions in advance of the September 28 and 29 meetings using the links below:
Bemidji High School commons (2900 Division St. W., Bemidji) on Tuesday, Sept. 28, 2021, from 6-8 p.m. Register here.
Kelliher High School commons (345 4th St. NW, Kelliher) on Wednesday, Sept. 29, 2021, from 6-8 p.m. Register here.
The announcement of the public meetings comes after the BAH identified CWD infection in a 3-year-old white-tailed doe at a Beltrami County deer farm in April 2021. In May, BAH announced that 12 more deer at the facility tested positive for CWD and that carcasses containing CWD-causing prions were dumped outside the facility's fences. This announcement resulted in DNR issuing an emergency rule on June 1 temporarily prohibiting the movement of all farmed white-tailed deer within the state, with the exception of deer being transported to slaughter. The rule was in-place until July 31.
The National Deer Association (NDA) strongly encourages our Minnesota members and supporters, and especially those who live or hunt in Beltrami or surrounding counties, to attend the meetings.