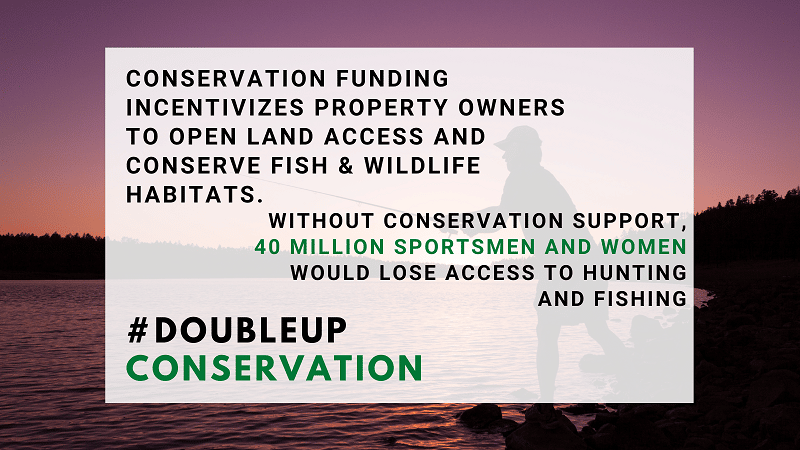 The National Deer Association (NDA) recently joined a coalition of 215 American farmer, rancher, conservation, wildlife and sportsmen and women groups to deliver a letter to Congressional leaders to increase funding in the reconciliation bill for Farm Bill conservation programs. Farm Bill conservation programs give farmers resources and technical assistance that support a variety of voluntary conservation practices and help farms, wildlife and communities reduce emissions, adapt to a changing climate and boost conservation efforts. The conservation programs are vital to giving American agriculture a role in addressing climate change, supporting jobs and aiding economic recovery – all cornerstones of the "Build Back Better" reconciliation package.
"We believe farmers, ranchers, and foresters are ready to move agriculture toward net zero emissions if they are provided the tools and resources to make that goal a reality. Action this year on the climate and infrastructure bill represents the best opportunity in decades to meet farmer demand for conservation programs," the organizations wrote in the letter.
The NDA recognizes that deer and agriculture are inseparable. Agricultural conservation programs play a critical role in creating and maintaining fantastic deer habitat, including fawning habitat, excellent food sources and security cover. Undoubtedly, increased investment in water and habitat conservation via Farm Bill programs benefits wild deer, deer hunters and broader conservation objectives.
The letter also noted that the Farm Bill conservation programs are effective and popular and, as a result, often oversubscribed. "The full suite of voluntary, incentive-based conservation programs administered by USDA enables farmers, ranchers, and forest owners to adopt practices that build soil health, sequester carbon, and reduce greenhouse gas emissions, while also improving surface and ground water quality, increasing water efficiency, and creating habitat for fish and wildlife. Unfortunately, however, Farm Bill conservation programs are routinely oversubscribed. Demand for conservation on 13.8 million acres goes unmet because of inadequate funding every year."
For more information on what Administration officials and Congress have said, background on Farm Bill conservation programs and information about those who support ag conservation and climate efforts, check out this fact sheet.