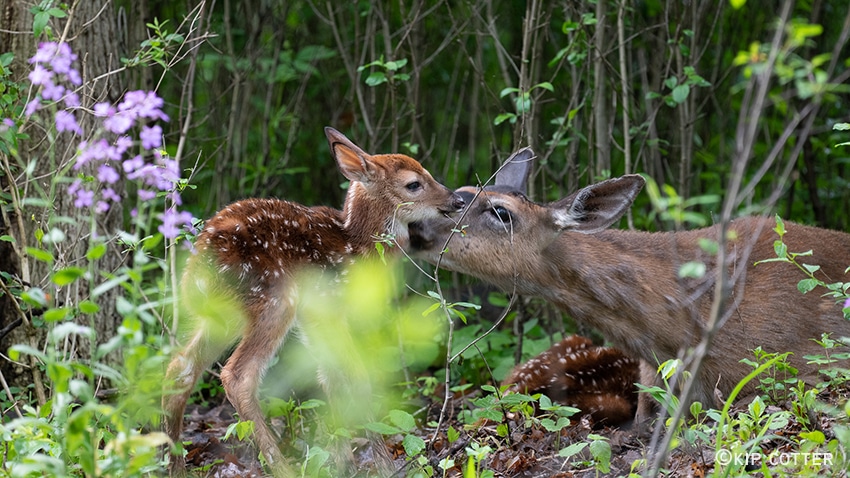 The National Deer Association (NDA) recently joined conservation partners in sending a letter to Pennsylvania's House, Senate and Governor's Office, urging lawmakers to maintain funding for the commonwealth's Keystone Recreation Park & Conservation Fund (Keystone Fund) and Environmental Stewardship Fund. These special funds are crucial to ensuring quality opportunities for Pennsylvania's hunters and anglers today and for generations to come and have funded conservation projects across the commonwealth for over 20 years, benefitting a diverse range of communities.
The Keystone Fund and Environmental Stewardship Fund leverage local, federal, and privately raised dollars to amplify their impact on the ground. As much as $4 in additional outside funding is raised for every $1 from these state funds. Maintaining state funding for these Funds maintains the multiplied outside match funding. Most of the dollars currently in these funds are already committed to over 280 projects in progress across the Keystone State, and these projects are putting small businesses and local contractors to work during difficult times.
Maintaining these special funds is incredibly important as more and more hunters and conservationists turn to the commonwealth's bountiful natural resources for food, recreation and relaxation. The value and vitality of the outdoor industry in Pennsylvania was demonstrated during the past year as many public lands experienced 100% to 200% increases in use – with some parks seeing as much as a 400% increase. Outdoor activities like hunting, fishing, and boating also saw significant rises in participation, with permit and license sales up 5% for hunting, 20% for fishing, and 40% for boating over 2019.
NDA is proud to join such respected conservation organizations to ensure conservation funding is maintained in the Keystone State. As Pennsylvania's original conservationists, the pursuits of the sportsmen and women are directly tied to good stewardship of Pennsylvania's public lands, rivers and streams and fish and wildlife.