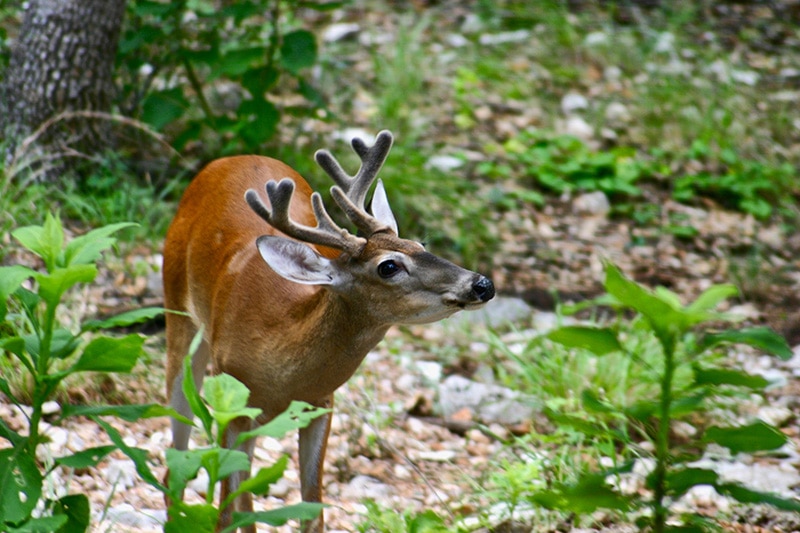 The National Deer Association (NDA) recently joined conservation partners in filing an amicus brief in the U.S. District Court, Southern District of Indiana in support of the Houston South Vegetation Management and Restoration Project (Houston South Project) proposed by the U.S. Forest Service (USFS) within the Hoosier National Forest in southern Indiana.
The Houston South Project proposes to treat vegetation and conduct related management activities improving forest health and sustainability of the oak-hickory ecosystems while also improving wildlife habitat. The 2006 Hoosier National Forest Land and Resource Management Plan (Forest Plan) establishes a goal for 4% to 12% of the area to consist of young forest habitat. However, there are currently no forest stands of this desired age class on the proposed Houston South Project area.
Now, USFS faces a lawsuit that aims to shut down the project despite nearly 15 months of environmental studies and analysis, public scoping, field review, and consultation with the Forest Plan. The final proposed actions under the Houston South Project were found to be in compliance with all Executive Orders, the Clean Air Act, Clean Water Act, Endangered Species Act, National historic Preservation Act, Wilderness Act, National Forest Management Act, and all standards and guidelines established in the Forest Plan.
"Through our extensive work on deer and habitat management across North America, we know that the Houston South Project would enhance ecosystem health and the habitat components critical for the region's white-tailed deer," said Torin Miller, NDA's Director of Policy. "We're happy to join the amicus brief in supporting the Houston South Project, and we'll continue to encourage active forest management for the benefit of deer and hunters at local and national scales."
NDA is not a party to the lawsuit, but the brief supports the Houston South Project and its objectives to restore habitat for white-tailed deer and a host of other wildlife species.
The following organizations joined the amicus brief:
American Forest Resource Council
Backcountry Hunters and Anglers
Congressional Sportsmen's Foundation
Federal Forest Resource Coalition
Indiana Forestry and Woodland Owners Association
Indiana Hardwood Lumbermen's Association
Indiana Sportsmen's Roundtable
National Deer Association
National Wild Turkey Federation
Porter County (IN) Chapter of the Izaak Walton League
Ruffed Grouse Society & American Woodcock Society