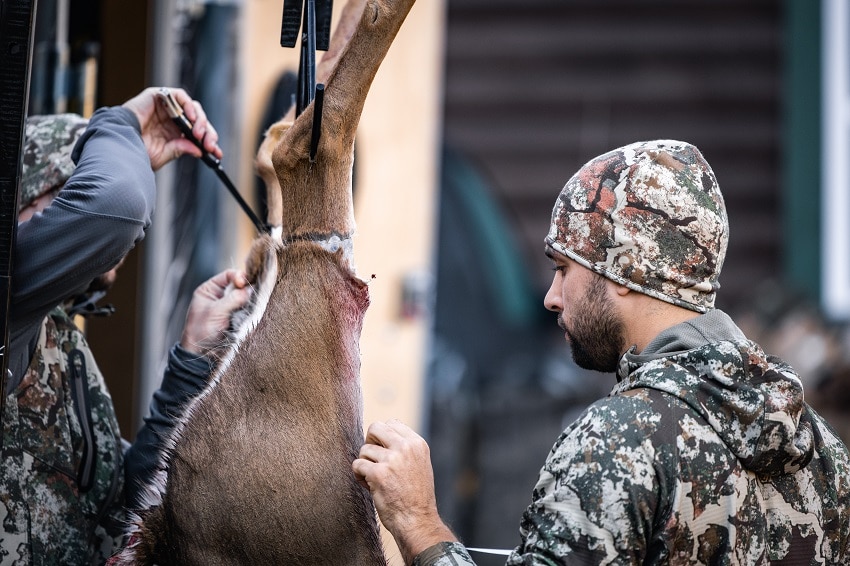 The National Deer Association (NDA) strongly opposes an anti-hunting petition recently submitted by the Center for Biological Diversity (CBD) and the Natural Resources Defense Council (NRDC) to the Department of the Interior (DOI) and the U.S. Fish and Wildlife Service (USFWS). The petition, which purports to be based on the need to prevent the introduction and spread of zoonotic diseases into the United States following the COVID-19 pandemic, asks both agencies to ban import and export of wild mammals and birds and institute a comprehensive chain-of-custody and tracing system for all imports and exports of all wildlife and plants.
Have no doubt, the petition is nothing more than a thinly-veiled attempt to significantly hinder global hunting traditions. Both CBD and NRDC have long histories when it comes to anti-hunting campaigns and lawsuits. The NDA joined dozens of conservation partners in sending letters to both DOI and USFWS stating our staunch opposition to the petition. As our letter states, we are fortunate in the U.S. to have the guiding principles of the North American Model of Wildlife Conservation to protect and promote the sustainable use of our fish and wildlife resources. The application of these principles is made possible through the American System of Conservation Funding, a "user pays – public benefits" system, through which sportsmen and women provide the necessary capital to implement professional, science-based fish and wildlife management throughout the nation.
In the international arena, well-regulated hunting is often the primary driver for conservation funding, and in many instances is the only funding provided for wildlife management and anti-poaching efforts. Without question, international hunting is a vital element to conservation – maintaining biodiversity and ensuring species survival in various regions around the world. Hunting programs, especially those involving rural communities within the conservation and management efforts, are proven tools to sustain both species and habitat. The revenue generated from licensed, regulated hunting is the primary source of management, conservation, and anti-poaching funds for national wildlife authorities, especially so in many southern and eastern African countries.
Considering the benefits that legal, regulated hunting and the resulting import and export of wild mammals and birds and their parts and products has for wildlife conservation around the world, we encourage the DOI to reject the CBD/NRDC petition that seeks to undermine hunting traditions, conservation efforts and economic stimulus provided to rural communities through international hunting.