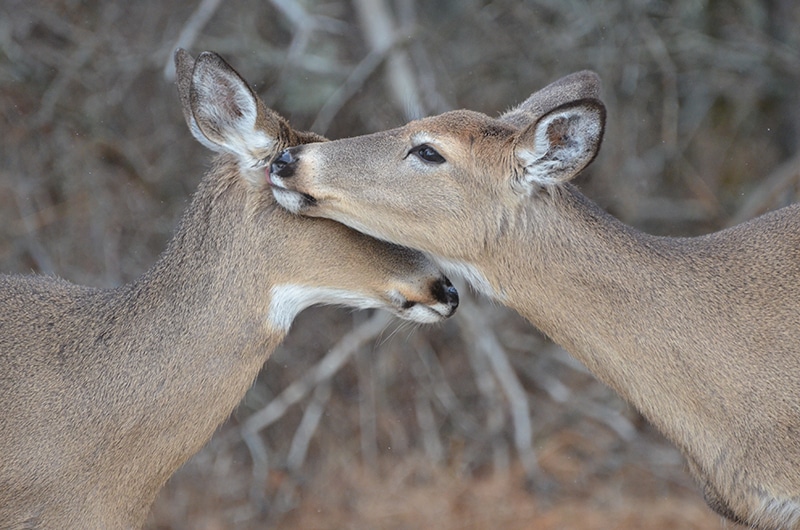 The National Deer Association (NDA) recently co-authored a letter to the Secretary of the U.S. Department of Agriculture (USDA), Tom Vilsack, asking USDA to take immediate action to curb the spread of chronic wasting disease (CWD).
If you've been paying attention to the Tracking CWD section in our weekly newsletter, you've noticed that several states have undertaken immediate and costly actions to address potential CWD contaminations in wild deer herds resulting from CWD outbreaks originating in captive breeding and hunting facilities. Since the start of May 2021, the Texas Parks & Wildlife Department (TPWD), the Pennsylvania Department of Agricultural (PDA) and the Pennsylvania Game Commission (PGC), and the Minnesota Department of Natural Resources (MDNR) have all announced serious and startling CWD outbreaks and resulting regulations and orders that impact deer hunters.
The need for federal leadership and coordination on this crisis that crosses state boundaries is highlighted by these recent CWD detections in states that are aggressively monitoring and managing the disease. We're asking Secretary Vilsack and USDA to take two immediate steps to control the spread of CWD. First, USDA should implement a moratorium on the interstate movement of all live deer, as recommended by the Hunting and Shooting Sports Conservation Council as recently as last year. CWD has now been found in 26 states and can be found close to the borders of several more. We need to protect those states that have not yet detected the disease.
Second, we're asking USDA and the U.S. Department of the Interior (DOI) to convene an emergency meeting of the CWD interagency task force authorized by Congress in 2020 to develop an immediate federal response to contain CWD. This should include a third-party, independent review of the USDA Herd Certification Program (HCP), expedited research into the transmission pathways of CWD, recommend strategies for reducing the spread of CWD, and direct assistance for state surveillance, monitoring and testing.
One of the NDA's primary focus areas is deer diseases, and CWD is a top priority. Through our extensive work on this issue across North America, we know that proactive research and testing – especially in known CWD areas – is critically important to the management of the disease and wild deer herds. However, federal leadership and coordination in research and testing efforts is necessary. Further, the NDA believes that the best method for limiting the spread of CWD is to prohibit all transportation of live deer and elk and transportation of potentially infected deer carcasses and parts out of CWD zones. The recent detections clearly show that current regulations are not working as intended, and further steps are necessary to slow the spread of this always-fatal disease.
Joining the NDA on the letter are the Theodore Roosevelt Conservation Partnership (TRCP), the Association of Fish and Wildlife Agencies (AFWA), Backcountry Hunters and Anglers (BHA) and the National Wildlife Federation (NWF).