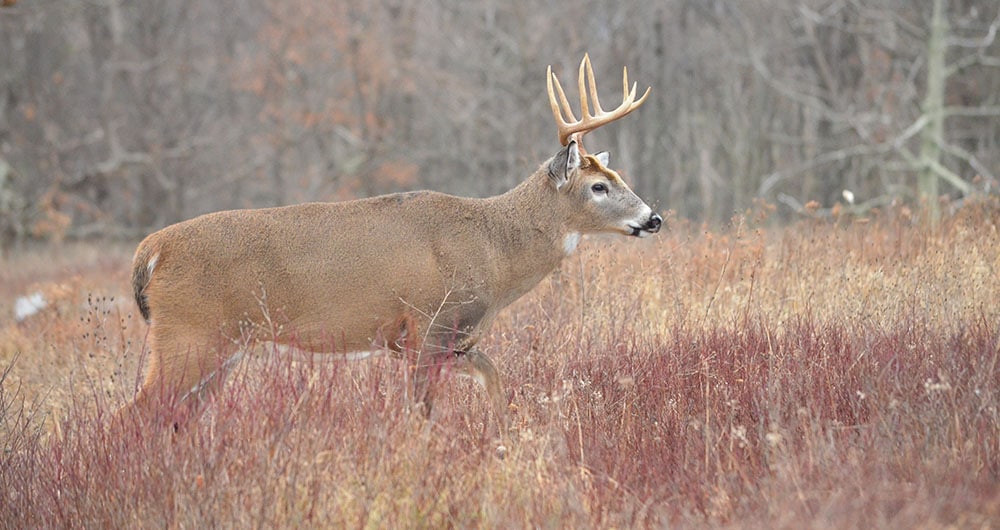 While 2020 has been a difficult year in many ways, we hope your deer season was full of good times, great memories, and some success along the way. Our hope is that 2021 will bring better times and more special memories in the field with family and friends. As we reflect back on 2020, we thought it would be a great time to look at the content we shared this year that seemed to resonate most with our members and followers. Below is a list of the 10 most popular articles posted in 2020 on the NDA website. Be sure to share your favorite in the comment section below.
After decades of research and careful genetic testing, forest researchers in New York may have found a way to restore the once-dominant American chestnut that doesn't involve non-native chestnut genes. You can help.
It's no secret that cereal grains – wheat, oats, cereal rye, triticale – are popular choices for planting in food plots managed for whitetails. Cereal grains are highly attractive to deer, and they perform well under a wide range of conditions. With regard to deer preference, oats consistently rank higher than the other cereal grains and most other forages for that matter.
How many times have you heard you shouldn't cut trees, especially oaks, because that will reduce the amount of food for deer? We've heard it a lot! Could this association with acorns actually be detrimental with regard to reaching your deer management goals? Could some hunters be blinded by wanting too much of good thing, failing to see the value of having less? We believe so. 
As hunters, we all seem to be looking for that one key that will unlock the mystery of deer movement. It doesn't exist. This article looks at several factors identified by science that play significant roles in deer movement. Think of each of these local factors as one dial in a combination lock, then spin each dial to reveal the sequence for any given day that will put you in a likely position for success.
Crossbows can be a polarizing topic in the archery world, but their use during deer season continues to expand. We have monitored crossbow use since 2002, and the Wisconsin Department of Natural Resources (DNR) recently conducted the most comprehensive evaluation of the potential impact of crossbows on the biological and social factors involved in white-tailed deer management. In this article, we remove the emotion from this issue and highlight the facts about crossbow use today.
Eight years ago, NDA member Phil Bancroft of Florida nearly died while preparing food plots for hunting season. After his recovery, he wrote this story for a 2013 issue of Quality Whitetails magazine. We published it online here for the first time as a reminder to all our readers to make safety your first priority in all outdoor activities.
Apple trees can provide an ample supply of quality food to whitetails and often retain fruit late into the season, continuing to drop apples into the winter. While establishing new food sources on your property can positively impact the herd's nutrition, the abandoned, overgrown orchards that pepper the landscape in some regions can offer a great deal with some revitalization. If you are lucky enough to have an old apple tree or orchard where you hunt, consider reclaiming it by following these three steps.
You've got a 5½-year-old buck standing broadside in your sights, and he's yours to take home with you if you want him. He's heavy-bodied, fully mature and carries a large rack of antlers. But as you prepare to pull the trigger, a question enters your mind: Will he grow larger antlers next year?
As professional white-tailed deer biologists, the authors were constantly prodded by friends and family for some type of insider information that could help improve their odds of encountering mature deer. It wasn't until they began a collaborative research project in 2014 that they started to glean something that could be considered unique insight for a curious deer hunter: information that changed the way they hunted.
Are coyotes impacting your local deer herd? The Tri State Coyote Project is a collaborative effort across three states to study coyote populations to determine how they are structured and what impact, if any, they are having on local deer numbers. What they found has important implications for deer hunters.