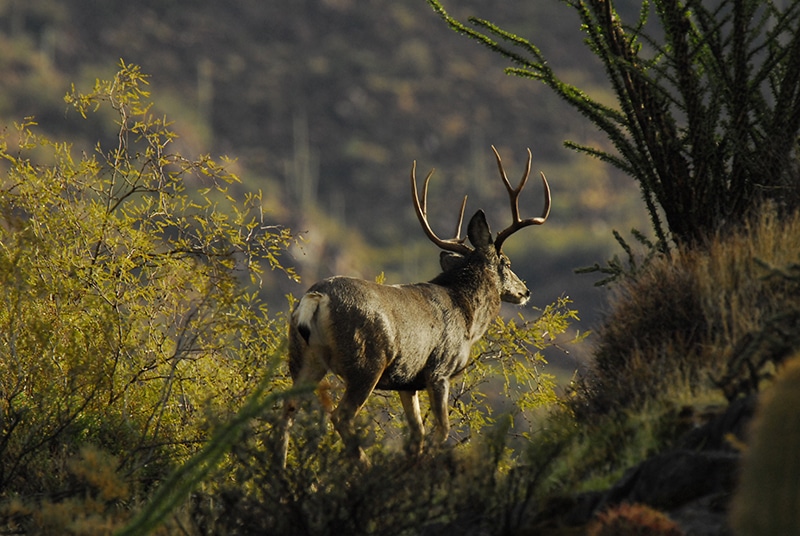 The U.S. Fish and Wildlife Service (USFWS) recently announced a proposal for new or expanded hunting and fishing opportunities for game species across 2.1 million acres at 90 national wildlife refuges and on the lands of one national fish hatchery. The proposal is the largest expansion in recent history of hunting and fishing opportunities on national wildlife refuges and national fish hatcheries, opening acreage about one and a half times the size of the state of Delaware.
This proposed rule would open or expand 939 opportunities for hunting or sport fishing (an opportunity is one species on one field station). The expansion proposed in this rule is the largest in recent history – including a 2020 proposed rule which added nearly 900 opportunities. The new proposal would bring the number of units in the National Wildlife Refuge System where the public may hunt to 434 and the number where fishing will be permitted to 378. The rule would also bring the total number of National Fish Hatchery System units open to hunting or sport fishing to 22.
New opportunities will be available across the country from Florida to Washington for a variety of species and pursuits. A complete list of all refuges and hatcheries in the proposal can be viewed here. The National Deer Association (NDA) is celebrating this action that expands hunter access nationwide at a scale never seen before. One of the barriers to people beginning to hunt or even continuing to hunt is not having access to quality places to go. This action is another step in the right direction when it comes to providing access for the hunters of today and tomorrow.
The proposed rule also continues the effort from previous rules toward revising refuge hunting and fishing regulations so that they more closely match state regulations where the refuge is located. This year's rule also proposes revisions that ensure whenever refuge regulations depart from state regulations, for safety or conservation compatibility reasons, these extra regulations are consistent across all refuges in the given state. USFWS worked closely with the states in preparing the proposed rule.
TAKE ACTION
USFWS will seek comments from the public on the proposed rule for 60 days beginning on May 4, 2021. To read the rule and submit comments, visit https://www.regulations.gov/document/FWS-HQ-NWRS-2021-0027-0001. USFWS intends to finalize the proposed changes in time for the upcoming 2021-2022 hunting seasons.