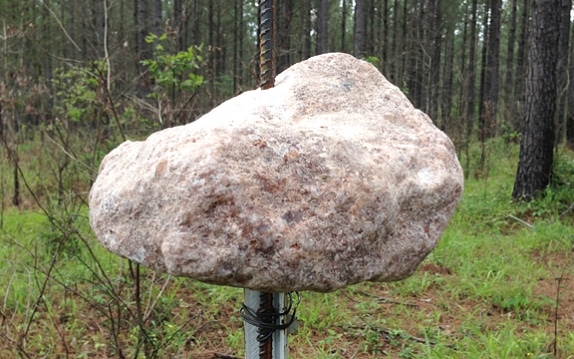 Feral hogs are destructive invaders that compete with whitetails and other wildlife for food while damaging habitat. They will even wallow in and ruin mineral stations, preventing deer from using them. If it's legal to provide minerals in your location, and you have problems with feral hogs, the video below shows you how to provide a natural mineral rock for deer in a way that prevents hogs from interfering.
After watching the instructional video, you will need to acquire these materials:
Cordless hammer drill
½-inch carbide-tipped concrete/masonry drill bit (at least 8 inches in length)
72-inch T-posts (1 per mineral site)
1/4-inch rebar, 2 feet in length (1 per mineral site)
Fence-post driver (or sledgehammer)
Wire
Wire cutters
Work gloves
Plastic bag for protecting drill from salt
1 mineral rock per mineral site
Note: QDMA supports the use of minerals and supplemental feed in situations where they are legal, no known disease concerns exist, and when done to achieve biologically sound deer management goals.