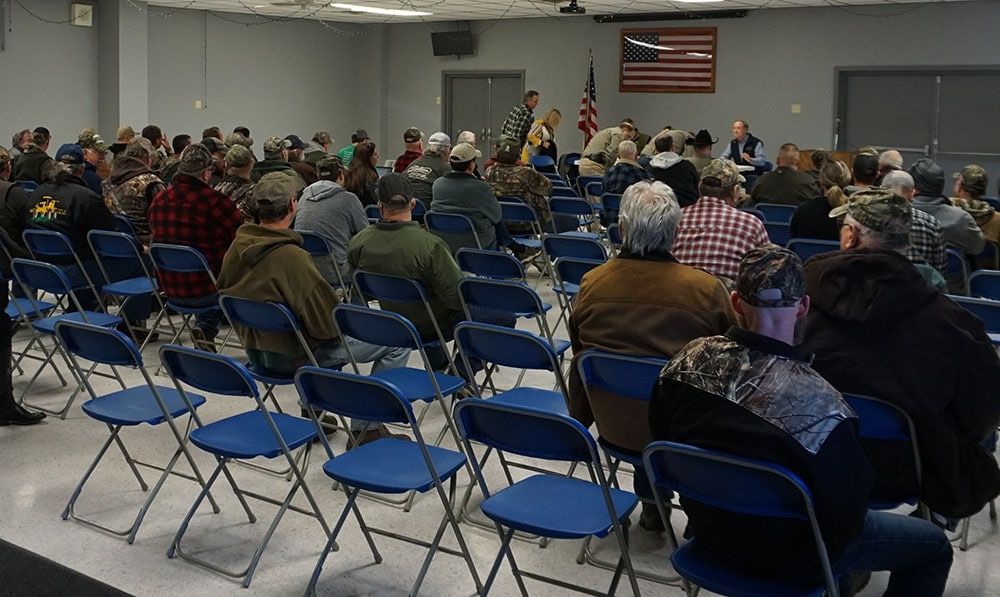 The Virginia Department of Wildlife Resources (DWR) has scheduled chronic wasting disease (CWD) public meetings in Culpeper, Floyd, Montgomery, and Pulaski counties for fall 2021. In Virginia, a total of 109 deer have tested positive for CWD since 2009. Regulations pertaining to CWD, maps of affected states, and information about CWD can be found here. The public meetings schedule is as follows:
Montgomery County:
August 24, 6 – 8 PM, Blacksburg High School Auditorium
Concurrent virtual option for Montgomery via Facebook Live, please check DWR CWD website for details
Floyd County:
August 25, 6 – 8 PM, Floyd County High School Auditorium
Culpeper County:
August 31, 6 – 8 PM, Eastern View High School, Culpeper
Concurrent virtual option for Culpeper via Facebook Live, please check DWR CWD website for details
Pulaski County:
September 15, 6 – 8 PM, Pulaski County Middle School Auditorium
These outreach efforts may be affected by new COVID-19 restrictions, so please check the DWR CWD website for updates.  Virtual attendance via Facebook Live is encouraged for the Culpeper and Montgomery County meetings.
One of the National Deer Association's (NDA) core focus areas is deer diseases, and CWD more specifically. Certainly, CWD presents a serious threat to the future of all deer species and deer hunting traditions. We encourage members and supporters in Virginia to attend an upcoming DWR CWD public meeting to learn more about the disease and what hunters can do to help slow its spread.