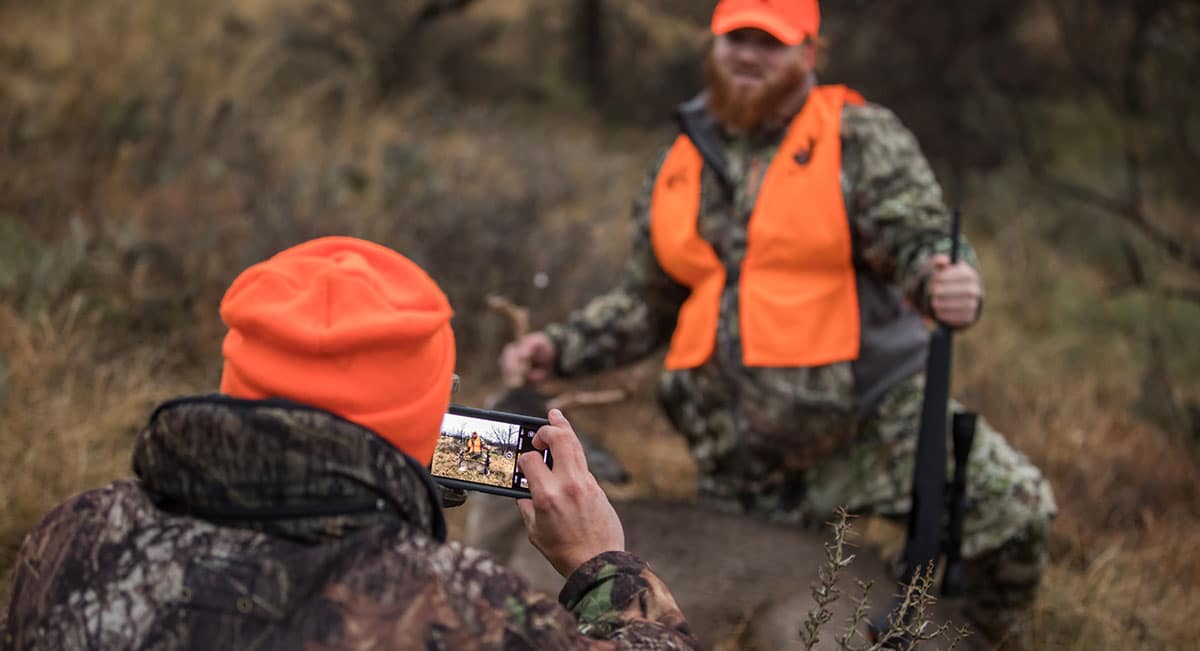 Which region and state have the most successful deer hunters? In 2017, the Southeast took top honors with South Carolina leading the way. We determined this by surveying every state and provincial wildlife agency on the percentage of hunters who harvested at least one deer and the percentage who harvested two or more deer during the 2017 hunting season. We had similar data from 2011 and were able to compare changes across the years (see table below).
NOTE: This article is an excerpt from our 2019 Whitetail Report. To see how your state compares to others in a whole host of deer harvest statistics and hunting trends, you can download your free copy today. 
In the U.S., an average of 48 percent of hunters successfully harvested at least one deer in 2011, and that dropped to 41 percent in 2017. The Southeast led the country with 55 percent of hunters successfully taking at least one deer. Half of those hunters (27 percent) took at least one more deer during the season. Both of those statistics were down slightly from 2011.
The Midwest was next with 42 percent of its hunters taking a deer, followed by the West (36 percent) and Northeast (33 percent). The Midwest success rate was unchanged from 2011 while the Northeast's dropped 10 percent. This was driven by large declines in New Jersey and Virginia. Pennsylvania hunters experienced much more success in 2017. In the Midwest, Indiana and Iowa had big declines from 2011 to 2017, while Michigan and Ohio both increased five percent. In Canada the success rate was similar in 2011 and 2017.
The Southeast also led the country with hunters shooting two or more deer (27 percent), followed by the Northeast (14 percent), Midwest (11 percent) and West (10 percent). An important note about the West though is Arizona only allows one antlered deer and no antlerless deer per year, and New Mexico only allows one deer per year. Thus, this statistic provides a better comparison among the other regions. In Canada very few hunters take more than one deer per year, while in contrast nearly half (47 percent) of Delaware's hunters killed two or more deer in 2017.
To learn how your state estimates these harvest numbers, check out this other QDMA article.
Multiple deer bag limits are the norm today in many, but not all states. For example, many hunters in Massachusetts do not have the opportunity to take an antlerless deer. Conversely, some states allow an unlimited number of antlerless deer to be taken. Some hunters (and non-hunters) perceive this as assuring an overharvest of deer. However, the reality is a small percentage of hunters actually fill all of their tags. For example, a license in Georgia allows two bucks and 10 antlerless deer, but nearly half of Georgia's hunters do not harvest a single whitetail.
QDMA's Recommendations
QDMA recommends balancing deer herds with the available habitat, and this requires harvesting the biologically appropriate number of antlerless deer annually. The appropriate number is determined pre-season using the best available data, and obtaining the target harvest is achieved using the combination of hunter numbers, access, seasons and bag limits. Bag limits by themselves do not make or break a management program, rather they are one piece of a much larger program that can be manipulated to allow for success.
Download your free copy of QDMA's 2019 Whitetail Report