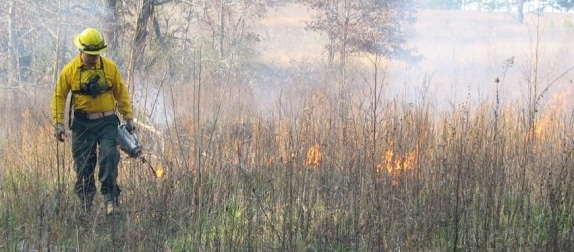 Confucius once said, "Choose a job you love, and you will never have to work a day in your life." Even though those words were spoken over 2,500 years ago, I have found they still hold true today. As someone with a passion for hunting and all things outdoors, I feel very fortunate to have spent all 14 years of my professional career working in the field of wildlife management. That's not to say that every day of those 14 years has been exciting or easy, but it has certainly beat having to "work" for a living!
If you have ever dreamed of turning your passion for deer hunting and management into a career, then I am here to encourage you to pursue that dream… or at least give it serious consideration. There are a variety of wildlife careers out there, depending on your current interests, education and skill set. While these careers may carry a variety of job titles, most of them can be lumped into two broad categories: wildlife technicians and wildlife biologists. Let's take a look at each, discussing what they do, who they work for, and what is required to qualify for each position.
WILDLIFE TECHNICIANS
The wildlife technician position is where I got my start, and after 14 years of working for various state, non-profit and private organizations, in a variety of positions, it is where I have returned. Wildlife technicians cover a broad spectrum of duties depending on who the person is working for and on what type of project they are working. Even within a single organization, such as a state wildlife agency, the duties can vary greatly. I began my career with the Kentucky Department of Fish and Wildlife Resources (KDFWR) stationed on a Wildlife Management Area, where I assisted with a lot of hands-on habitat management work. That work consisted of operating farm equipment, such as tractors, mowers, seed drills, disks and sprayers, as well as a good bit of grounds-keeping work.
In addition to the typical duties, I was also fortunate enough to be involved in a variety of wildlife surveys, some nuisance trapping work, managing public land deer hunts, and plenty of other cool stuff. It was the perfect job for a deer enthusiast who enjoys the hands-on aspect of managing land for wildlife. However, if I had been working in the non-game program for the same agency, my duties would have been completely different, most likely involving more wildlife surveys, along with a lot more time in the office performing data entry and analysis.
Potential Employers
Employers of wildlife technicians vary broadly and may include state fish and wildlife agencies as well as federal agencies such as the U.S. Fish and Wildlife Service (USFWS), National Park Service (NPS), US Forest Service (USFS), Bureau of Land Management (BLM) and others. Other technician opportunities may exist with universities, non-profit conservation organizations or private companies that perform research, management and consulting services.
Qualifications
While some state agencies only require a high school diploma, the high demand for these positions has just about made it impossible to land the job without a bachelor's degree. To be even more competitive, it is preferable to attend a college or university that offers a degree specific to wildlife management or conservation biology as opposed to just getting a bachelor of science degree in biology. If your goal is obtaining a wildlife technician position as a stepping stone to become a biologist, then it certainly would be beneficial to go one step further and pursue a master's degree. Again, you would want this to be specific to wildlife, preferably dealing with a topic on which you may wish to focus your career. For example, if you want to become a deer biologist with a state agency, then it would only make sense to do your master's research on something dealing with deer.
Experience is not typically required to qualify for a technician position, but it would give you an edge over those without it. Look for opportunities to volunteer or intern while getting your degree, even if it is only on an occasional basis. This will not only give you experience, but it will also give you the opportunity to begin networking with potential employers once you earn your degree.
WILDLIFE BIOLOGISTS
While wildlife technician work is typically hands-on field work, wildlife biologists are often more involved in planning, research, data analysis and report writing. Like wildlife technicians, their duties can vary greatly depending on their employer and the nature of the project in which they are involved. For example, there are biologists whose focus is on public land management, biologists who work with private landowners on habitat improvement, and biologists who work with specific types of wildlife such as deer, turkey, elk, or bear.
Any of these three types of biologist positions may be appealing to the deer hunting and management enthusiast depending on whether one prefers the hands-on management work or would rather be involved in the planning or consulting aspect. In my personal journey to find my dream job, I quickly realized that sitting behind a desk crunching numbers and writing reports was not for me. When the opportunity arose, I didn't hesitate to trade in my office chair for a tractor seat!
Potential Employers
Like technicians, most wildlife biologists are employed by state and federal natural resource agencies. However, they may also work for non-profit organizations, universities and private environmental consultants.
Qualifications
Wildlife biologist positions will require a minimum of a bachelor's degree in biology, and a wildlife- or fisheries-specific major will improve your odds of landing a job. While most states and private companies don't require a master's degree, the intense competition for wildlife positions makes having one a big plus, especially if the position is involved with research.
Regardless of whether you are just finishing high school, or in the prime of your career, it is never too late (or too early) to begin pursuing your dream career in wildlife management. While it is certainly not an avenue to fame or fortune, there is a lot to be said for having a job you love. In the end, you may never have to "work" another day in your life!
If you have any questions regarding wildlife careers, feel free to post them in the comments section below, and I will try to answer them as best I can.
Did You Know? If you're interested in a future career in wildlife management, each year QDMA offers scholarship opportunities to high school juniors or seniors and college students to attend our in-person Deer Steward courses free of charge! Look for more information and scholarship application links on our Deer Steward page.